"Turn Your Wholesaling Business in to a Money Printing Machine ." - Ben Lovro
Introduction:
Are you struggling to close more real estate wholesale deals? Don't worry, you're not alone. Closing deals can be a challenging aspect of the real estate industry, but with the right strategies and techniques, you can increase your success rate and close more deals than ever before.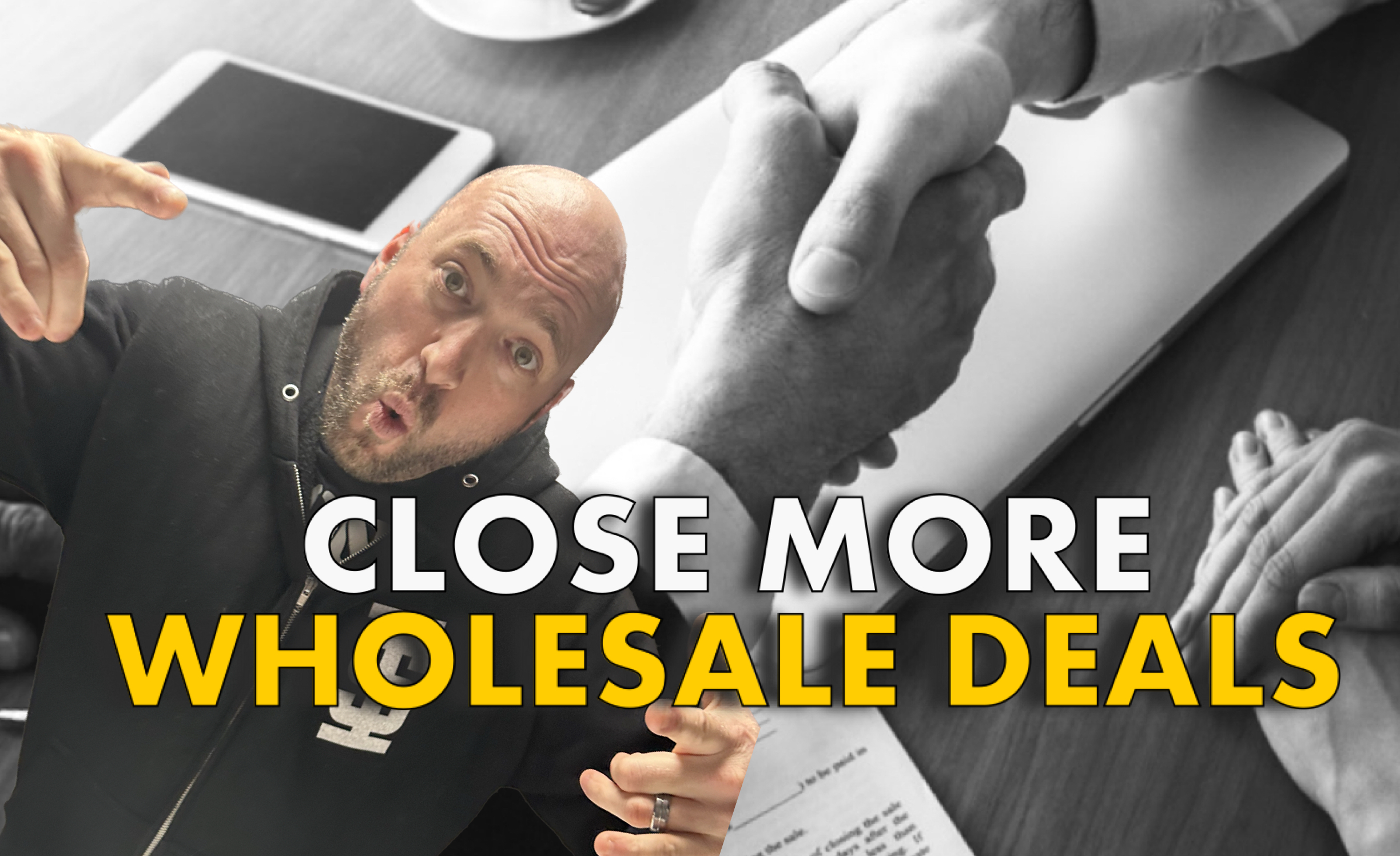 With that said, here are the top ways to Close More Wholesale Deals! Get out there and make it happen! 👊
Build A Strong Real Estate Investing Network
First and foremost, building a strong network is crucial in the real estate industry. Connecting with real estate agents, investors, and other professionals can open up new opportunities and lead to more deals. Utilizing social media and online marketing can also help you reach a wider audience and increase your chances of finding interested buyers.
Attending local real estate events and networking functions is another great way to build relationships and find potential deals. These events provide an excellent opportunity to meet new people and learn about the latest market trends and changes. By staying up-to-date on industry developments, you can better understand the needs and desires of potential buyers and tailor your sales pitch accordingly.
Understand The Process of Wholesaling Real Estate
Continuous education is also key in the real estate industry. The more you know about the wholesale process and best practices, the more confident and knowledgeable you will be when it comes to closing deals. Developing a strong sales pitch and presentation skills will also help you effectively communicate the value of your property and close deals efficiently.
Having a professional and organized system for managing and tracking leads is also essential for closing more deals. By keeping track of potential buyers and following up with them consistently and promptly, you can show them that you are a reliable and trustworthy partner. Offering competitive prices and flexible terms can also help you stand out from the competition and make your properties more appealing to buyers.
Learn How To Negotiate With Motivated Sellers
Negotiation is another crucial aspect of closing real estate deals. By effectively negotiating terms and closing deals efficiently, you can build trust with your buyers and establish a positive reputation in the industry.
So, are you ready to close more real estate wholesale deals and take your business to the next level? With these strategies and techniques, you can increase your success rate and become a top player in the real estate industry. What are you waiting for? Start implementing these strategies today and watch your business soar!
Learn How to Close More Wholesale Deals With Predictability!
---